How to use wedges to keep your insert in place.
Custom Jr. and bottomless custom inserts will ship with (4) acrylic stepped wedges. For Custom Jr. inserts, the wedges will help keep your insert from shifting around in your drawer. Position the four wedges in the gap between the four corners of your insert and the sides of the drawer as shown in the images below.
If your measurements were perfect, your gap on each side will be 1/16", but the wedges should still work at creating tightness even if the gap is 2 or 3 times that much.
If you ordered a bottomless insert, the wedges are to help keep the insert pinned to the bottom of your drawer, preventing utensils from getting underneath the insert's frame.
Still having trouble installing them? Installed them properly but they're not doing the job? Please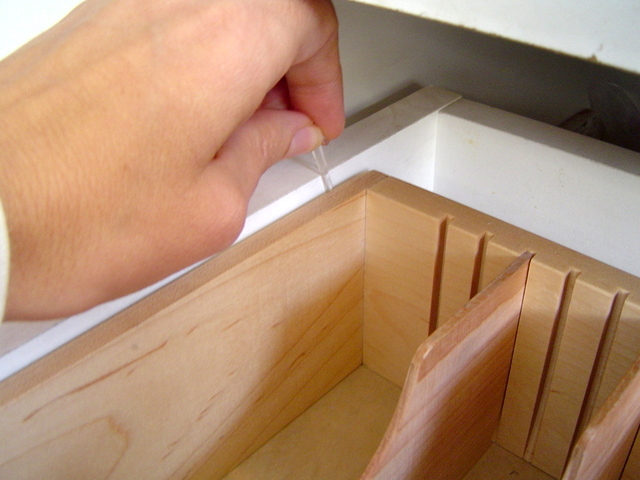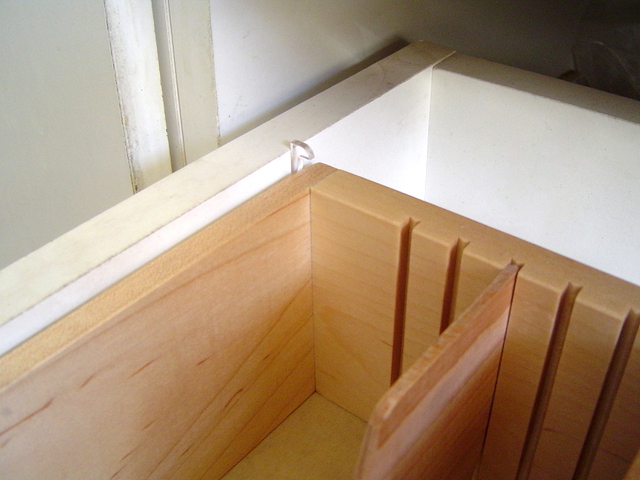 For a Santiago custom insert, position the four wedges in the notches (circled below) near the corners of the insert.