Santiago Custom Inserts
All the features of our classic maple inserts...and more.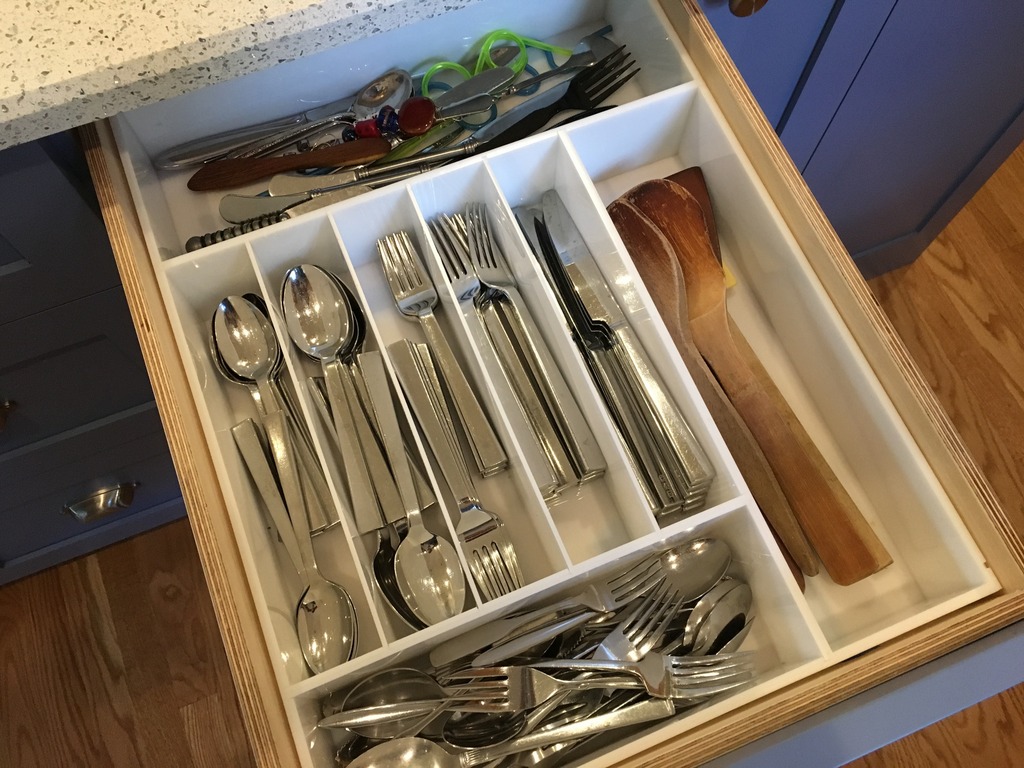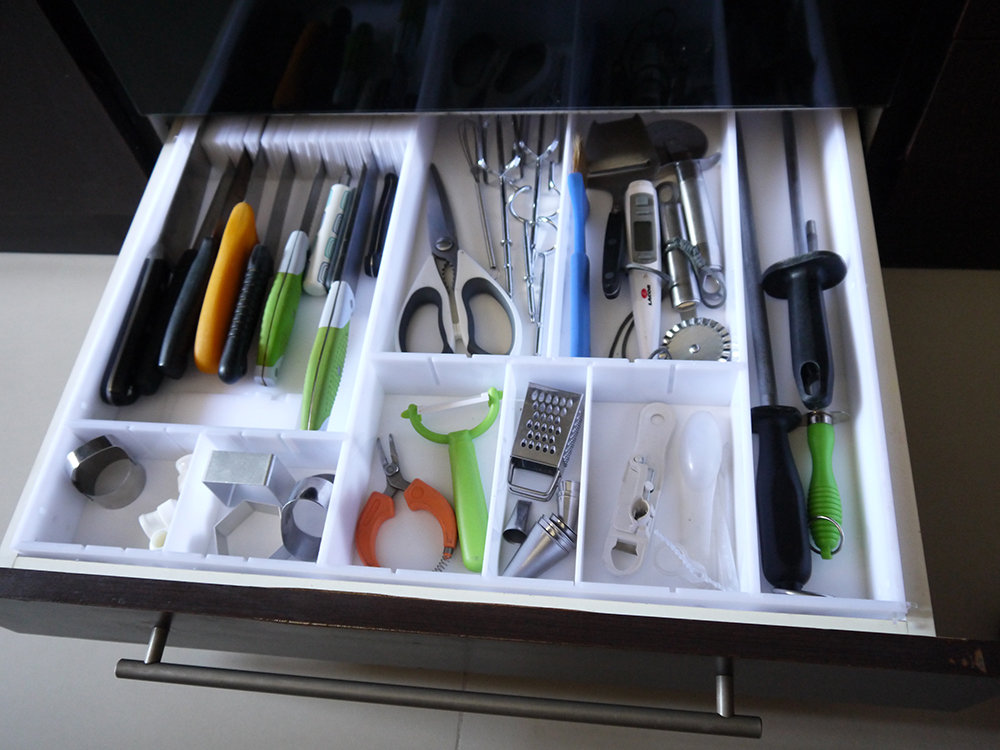 Choose to fill your drawer or go with our partial-drawer Santiago Custom Jr insert for greatest savings.
Slots for movable dividers will be spaced every 1/2". (Some images show wider spacing.)
Currently available in white acrylic.
Perimeter walls will be .25" thick. Internal fixed wall thickness can be .25" or .375". Movable divider thickness typically will be .125" but may be .25" for longer spans.
Washable
Ships fully assembled, ready to be placed in your drawer.
Idea: now that we can make small, inexpensive knife blocks that allow knife stacking, you can save space by sizing your utensil storage to your salad forks, rather than your butter knives. Put your butter and steak knives in a small knife block!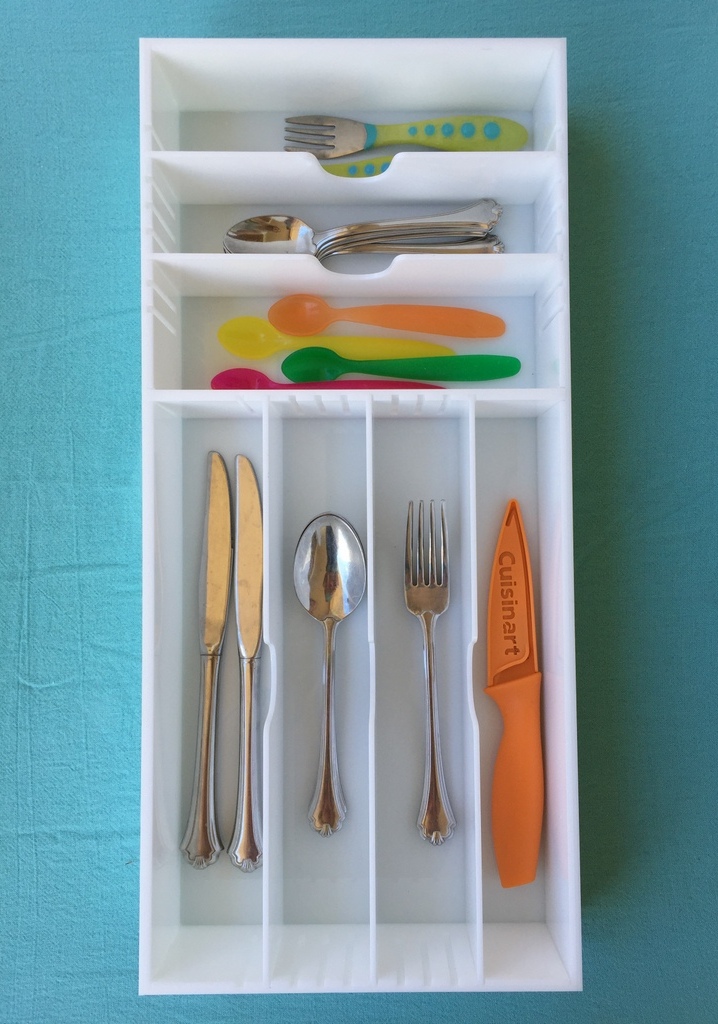 Info unique to the Santiago Custom (typically fills entire drawer)
If you want an attached bottom, your larger dimension must be 31" or less and your smaller dimension must be 15" or less.
Santiago inserts over 20 inches in any dimension may be built in two independent parts to be placed side by side in your drawer. No usable space will be lost.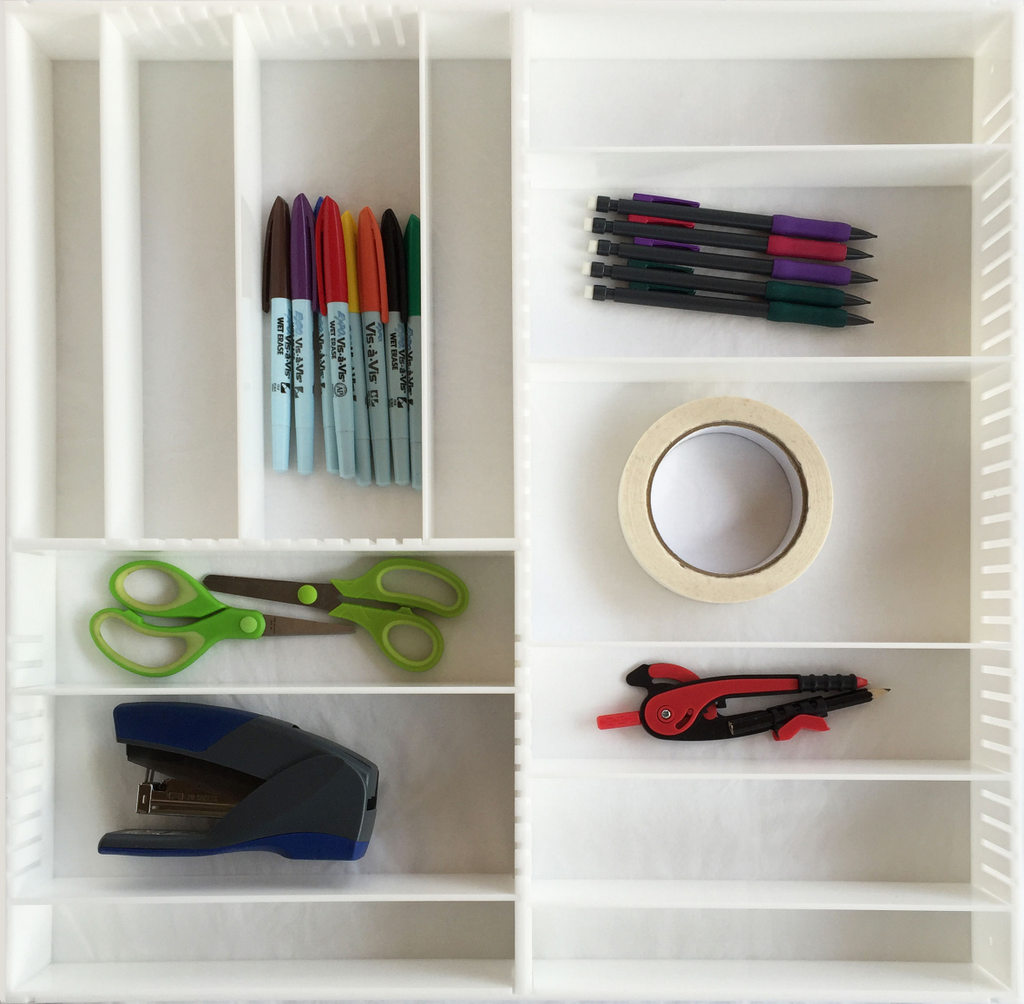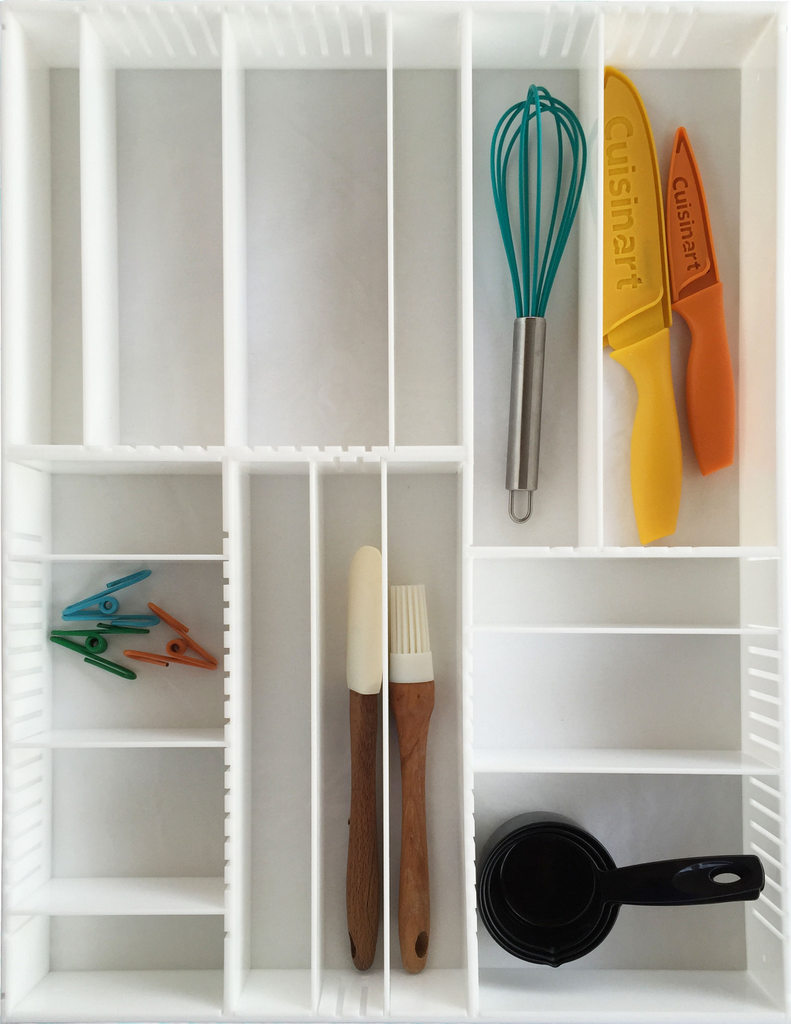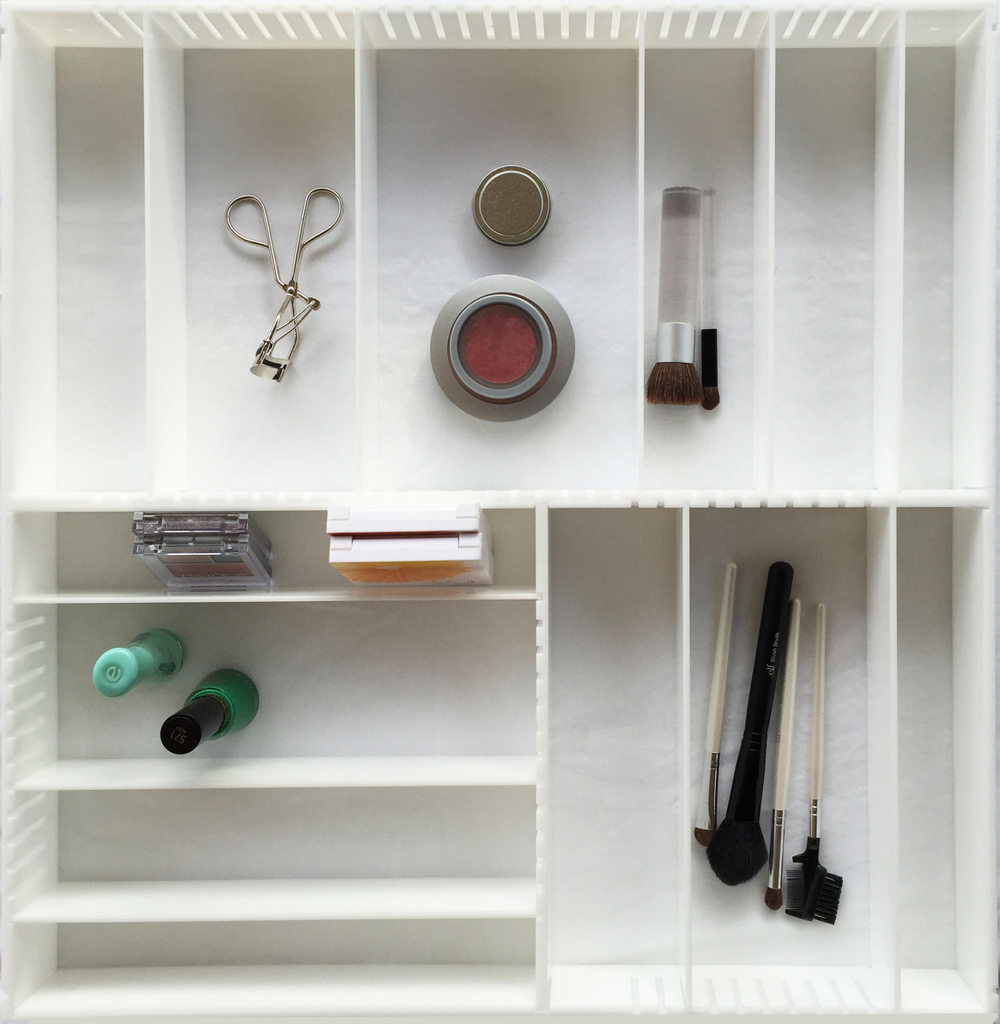 Info unique to the Santiago Custom Jr (typically fills width of drawer but not the depth)
All Santiago Custom Jr inserts will have a non-slip bottom treatment.
Bonus! All Santiago Custom Jrs will come with our new subdivider system. Here's how it works: with each such unit, you will receive (1) subdivider that fits the left-most compartment, (2) subdividers that fit a 1.5" wide compartment, and (1) subdivider that fits a 2" wide compartment. If you already know you want some other size subdivider, contact us immediately after placing your order and we will see that you get it.
Design a Santiago Custom Jr by using the Custom Jr ordering form.
Once you've filled out the form, take note of the price you see. Your price will be half of the price shown.
Add it to the cart and, instead of checking out, grab the code snippet.
Email us with your snippet(s) and we will arrange payment and send a drawing for you to check.